Heritage Open Day 2019 - St Anne's Church
Date: 14th September 2019
Time: 10:30am - 4:00pm
St Anne's Heritage Open Day is making a return this year and we want to welcome you back!
There will be guided tours and refreshments provided throughout the day plus information and historical exhibits..
Plus the opportunity for visitors to ring out main bell!
We hope you can come along and support this event, we will look forward to seeing you!
We are also looking for a couple of extra volunteers to help us with the event, your support will be hugely appreciated and you won't need to available for the entire day, if you don't want to be! Interested? Please contact us via the enquiry form.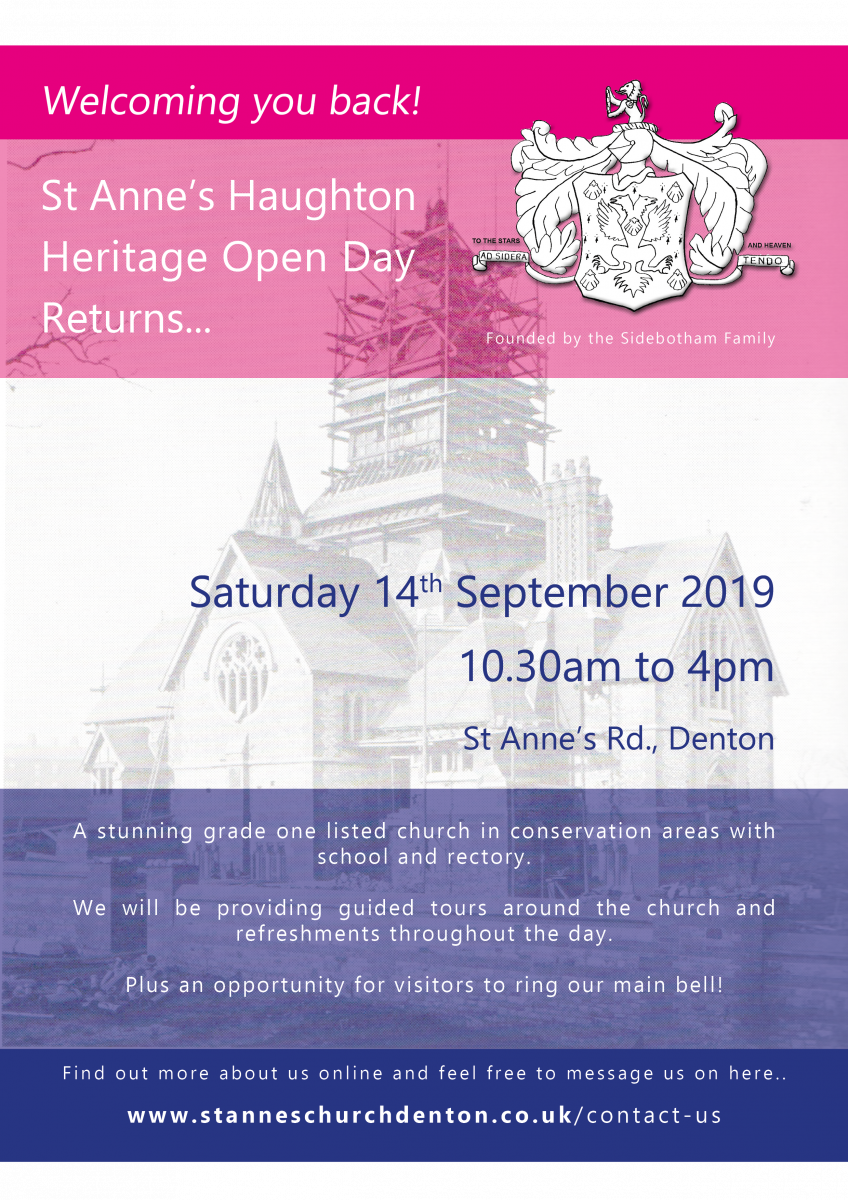 See Also:
Enquiry form